THE MOST ADVANCED AUDIT FOR PRODUCTION DATABASES
Our most advanced and proactive SQL Server risk assessment exposes risk and health vulnerabilities, non-optimal settings, & many improvement opportunities.
Proactive Risk and Health Audit
Get your production database environment audited by our award winning database risk and health assessment service. We perform over 25k audit checks covering various aspects including Configuration, Performance, Security, Availability, SQL Agent, Maintenance, Administration, Architecture Design, and all other areas of SQL Server.
Database Issues you see are smaller than the part that you don't see!
SQLOPS is the ONLY audit you need for production environment!
Performance
We dive into various areas including memory usage, stats for buffer manager, query cache, lock and latch details, connection statistics, index and access methods, and other details.

Code Analysis
We perform detailed review of your T-SQL code including stored procedures, triggers, views, functions. This helps identify any anomalies, common mistakes, code efficiency and much more.
Data Quality
Bad data in the database is bad for business. With our advanced data quality auditing technique, we review every single table and it's data to make sure the quality of data is good.
Configuration
It is easy to mis-configure your production database. SQLOPS will identify and evaluate every single configuration value at the server, database, and object level as part of this detailed audit.

Security
SQLOPS views security from a different angle. We make sure to your data, it's objects, databases, server and etc, are are configured and are secured and working perfectly well as expected.
Business Continuity
We review your business continuity plan and provide you guidance and help configure your BCP strategy to keep your production database up and running at all times.

Best Practices
We perform detailed best practices audit to make sure your production environment follows the tried and tested industry's best practices needed for optimal database reliability.
Maintenance
To help your production database archive optimum health, we help automate regular maintenance jobs including: Index maintenance, backups, Agent jobs, SSIS packages , etc.
With more than 25k audit checks, be ready for a huge reliability boost!
Agent Jobs
We investigate every single job, it's schedule, and resources it consumes, historical execution details and provide you with a comprehensive plan to improve scheduled jobs.
Cloud Migration
Are you planning to migrate to cloud PaaS, IaaS, or MI? SQLOPS audit will evaluate the database objects, agent jobs, SSIS packages, Linked servers and any other dependencies you may have.
Hardware Analysis
We deep dive to analyze the hardware consumption of each query/process and provide you with a detailed summary of how your H/W is being used and if it truly needs more capacity.
Error Log Analysis
We will review and analyze all SQL Server, Agent, Windows Event logs to identify potential issues. We will provide guidance on how each of the problems can be fixed to make your database reliable.
Data Model & Design
Health of the database depends upon how data is modeled and designed. In this audit, we'll generate the data model and review the design of each entities and provide you with any gaps.
SSIS Packages
We will deep dive in to every detail of your SSIS packages and review the execution performance and each components and provide recommendations for potential  improvement.
Database Scalability
Can your application scale up or scale out when your business grows. We will work with you to understand the scalability needs and provide you with a solid plan to grow your database at scale.
Industry Standards
Every server and database level setting will be reviewed and compared against industry standards. We will provide guidance for each audited item based on industry standards.
Unravel the mysteries of database problems with the MOST ADVANCED audit!
Database Connectivity
We will evaluate any connectivity problems and review Port, IP, machines, accounts, service protocols, applications, tools being used to connect to your production environment
Monitoring
You can't manage what you can't monitor. We will evaluate monitoring for critical alerts, agent jobs, etc. We will provide you with a comprehensive plan on what to monitor and how.
Automation
We will evaluate and identify any automation opportunity for your production database. In many cases, we will help automate if they are database related maintenance tasks.
O/S Review
Apart from reviewing the databases, we will also review the health of the operating system. If the O/S is not properly tuned, it may have negative impact on your production environment.
Reporting Services
We will evaluate the configuration of SQL Server Reporting Services and review any and all reports, main configuration, web configuration for optimum performance.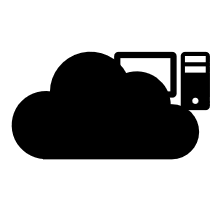 Virtualization
SQLOPS will evaluate your production VM to make sure it is correctly configured and tuned for optimum performance and reliability of your production database.
Database Dependencies
We will generate data and object level dependencies for your production database environment giving you an Ariel view of how your data is connected and dependent with other objects.

Replication
Whether you use Peer-to-Peer, Transactional, Merge or Snapshot replication, SQLOPS will review every detail of your replication to make sure it is performing as expected.
With highest ROI, SQLOPS is worth every penny for your production environment!
Full-Text Search
Full-Text search configuration can be a daunting task. SQLOPS, will evaluate allthe details of full-text search and its components to make sure it runs on all the cylinders.
Database Compatibility
SQLOPS will review every line of your code to help identify any incompatibilities for your code with deprecated features or for newer versions of SQL Server or Azure database.
Master Data Service
We will evaluate and identify any automation opportunity for your production database. In many cases, we will help automate if they are database related maintenance tasks.
Execution Plan Review
Optimal execution plan is the key for query performance. We will review and recommend execution plans for all your business critical queries to help gain more performance.
AlwaysOn
SQLOPS will review AlwaysOn configuration, replicas, data load,  listener, network settings, and several other aspects of AlwaysOn to make sure it is performing optimally.
Upgrade Analysis
In this audit, we will analyze the database, server settings, jobs, stored procedures and other objects of your database server and provide you with upgrade readiness report.
Operational Excellence
When your data grows, so grows the problem of data management. SQLOPS will help achieve operational excellence by automating common tasks like auto-tuning indexes, statistics.
Process Improvement
Our team will partner with you to understand any process challenges you may be experiencing and provide you with industry's best practices for running DB processes efficiently.
Testimonials from our customers
I'm not very involved in maintaining the systems reviewed, but I learned a ton regarding database performance and configuration issues. I now know the pitfalls to avoid and how to make better engineering decisions in building new database systems.
Jose K
I've been a DBA for 12 years and I have to say that the review was very helpful as it captured and articulated the discrete work items and their ROI. Many of these items had been known or suspected, but there were many that were not previously known.
Pete M
The audit exemplified customer focus, well thought-out coverage, attention to detail, precision and clear presentation. Overall the details serve us very well as a reminder of work to follow up on for best practices, and enlightened us to areas we hadn't considered.
Mike D
Frequently asked questions about risk and health assessment service:
Is there a money back guarantee if no issues are discovered in my environment?
Yes! we offer 100% money back guarantee if we do not find any issue in your environment as part of risk and health assessment service.
How much does risk and health assessment cost?
Please visit our pricing at https://sqlops.com/pricing. We believe in delivering unmatched quality and our pricing is the most economical and affordable and competitive in the market.
Do you offer any discounts to government organizations or not-for-profit organizations?
We offer 25% discount to government and not-for-profit organizations in USA, Canada, Europe & Australia.
How will the risk assessment performed?
Our highly experienced team member will reach out to you by scheduling a meeting and collect preliminary information and schedule processes to collect audit data. Once the data collection completes, we will analyze the data and will provide detailed information for each of the issues by identifying and articulating the details in the technical findings package. All critical and important issues will be explained in detail and a remediation plan along with a prioritized list will be provided as one of the key deliverables of this service.
Will the data collected for audit be shared with anyone?
Absolutely not. First, we will never collect any business related data. We will collect 
system and performance related data 
Second. Secondly, all the data collected will be shared only with the designated members of your team. You can be rest assured that your business data is not touched in any way by our team. We will also be signing NDA (Non Disclosure Agreement) to make sure no data is compromised. 
What permissions are required to perform risk assessment?
This can be addressed with two options:
Option 1: We will provide you with instructions to generate PSSDiag and our in-house tool that you can run and generate the data and share that data with us. However, this is not the best way to perform the audit as many things will be skipped/missed. Option 2: In order for us to effectively perform detailed risk assessment for your environment, we request that you provide us with the following temporary permissions. Network Access: VPN/RAS/RDP/Desktop Sharing, Etc. Operating System: Local Admin with RDP Access SQL Server: SysAdmin. Note: If for any reason you are not comfortable with the above security access, let us know and we can discuss for other arrangements.
How much time does it take to deliver risk and health assessment?
We want your investment to be worth. We will pay attention to every single detail which could take from few days to a week. Please note that every single client is important to us therefore, we will not charge you by the hours or by the days but by the service.
Will your assessment make any changes to our system?
No! We will not make any changes to your system.
Will there be any performance degradation when assessment is performed?
No! Our risk assessment process is a light-weight service and will not degrade the performance of your database or application.
Will you help remediate problems discovered as part of risk assessment?
Absolutely! We will help remediate every single problem by providing you with step by step instructions to each problem or in many cases, we will provide you with scripts that you can simply run on the affected server to address the issue. *You must test each script we provide in the test environment before you implement it in the production environment.
Can you perform this service on-site?
Sure, we can gladly perform our advanced risk and health assessment service on-site in the USA, Canada, Mexico, Australia, Singapore and all of Europe. Travel and accommodation cost will be discussed with you and will be billed as part of the service.
Who should I contact if there are questions?
You can contact our team at any time by emailing us at support@sqlops.com. Alternatively, you can also reach out to us by filling out the engage us form above. We look forward to working with you.